Book Onto Our retreat in September Portugal Europe 2022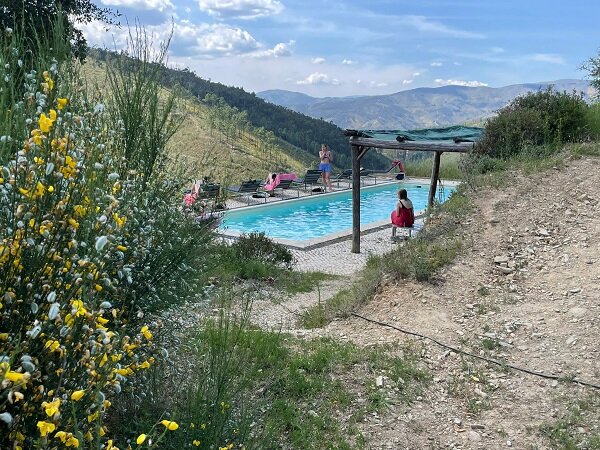 Join us here in Portugal on one of our
yoga retreat September
weeks to find space and time to delve deeper into your practice. Sitting just below the hilltop village of Amieira is our retreat centre, set in 13 acres of well cared for and loved forest land. Spend time walking the many miles of forest tracks or relax by our natural saltwater swimming pool, or find one of our hammocks placed under a pine tree.
Our Evolutionary yoga weeks give you an opportunity to rediscover or learm new methods of practice or build on the knowledge and experience you already have. Evolutionary Yoga blends time tested practices for developing better body awareness, strength and flexibility while creating peace of mind. We have the yin yoga classes in the evening were we explore the meridians and organ health using sequences of postures which will enhance your emotional well being. Our mindful meditation has proven to be transformative for many of our guests over the years, as you will learn the method and attitude and some very u

seful techniques to help calm and skilfully bring the mind into a present moment experience

of mindful meditation.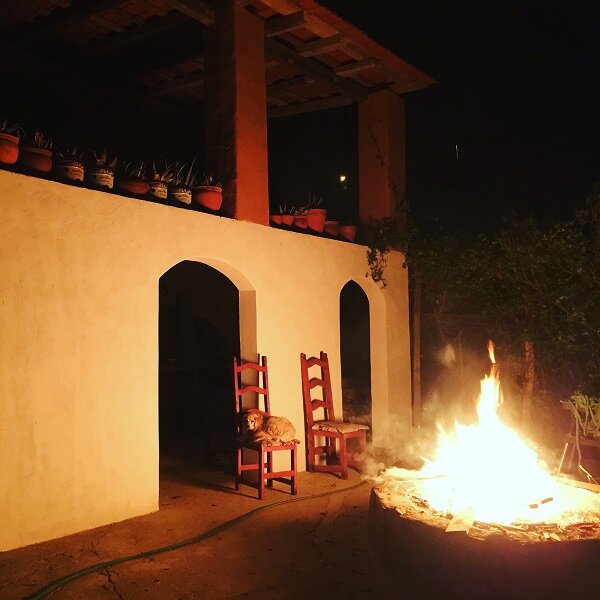 September is a wonderful time of the year here, We have fruit trees that have been growing here for years and start bearing their fruit. We have mainly figs at this time of the year and they can be picked right of the tree as you pass by. We also have an abundance of grapes, apples, pears. One of our major projects has been to regenerate the land so we have planted many fruit trees since we arrived and they have just started fruiting.
Retreats are available for all levels of experience but your retreat will be enhanced if you can go to class. As real people and yoga teachers for many years we understand that life just gets in the way and we may find ourselves back at a physically beginner level so please do not feel like you have to be anywhere other than where you are now in your practice. We have very thoughtfully planned our weeks and draw on the experience of holding over two hundred retreats.
September 20th to 1st October - Yin Yoga Teacher Training

Join Sue & Peter on a 10 day/100 hours Yin Yoga teacher training course.
What's included in your stay with us
Arrive Saturday evening and leave Saturday morning.

transfers from Oleiros to the retreat center

7 nights accommodation

2 daily yoga classes with meditation - 12 classes during your stay

3 delicious vegetarian meals per day with a sweet to follow. sweets range from raw chocolate to healthy homemade raw cakes

Extra help with your practice if you feel you need clarification with any aspect the many practices we teach.




A day out at the river Zezere

with a picnic lunch




We also have a raw chocolate making workshop which is donation only
massage




Organic soap and moisturiser making workshop with Freya




incense stick making,

taking a walk to learn about medicinal herbs with Freya
Yoga Evolution Retreats, Amieira, Oleiros, Castelo Branco, 6160 052, Portugal - 00351 272 634 004
https://www.yogaevolutionretreats.com/september.html