Yin Yoga Teacher Training Courses 2024
"We only take 12 Participants per course"
2023 - September 19th to 30th - 2 Places available
----------------------------------
21st May to June 1st 2024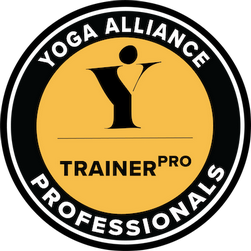 Peter & Sue are accredited professional trainers & our yin yoga teacher training course & 300 hour foundation courses are fully accredited by Yoga Alliance Professionals UK
1100GBP Or 1275 Euros (Non refundable 300GBP or 350
Euros deposit upon registration with the balance due 6 weeks before the training starts) Includes Food, Accommodation and course classes and manual (the accommodation is free and alocated unless specifically requested)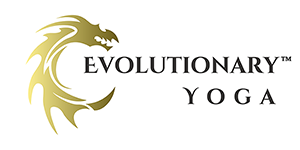 EVOLUTIONARY YIN YOGA TEACHER TRAINING / CPD
Join
Peter & Sue
for a
yin yoga teacher training courses
at their home & retreat centre deep in the heart of Portugal. A 100 hour intensive which is suitable for fully preparing yoga teachers & therapists to teach yin yoga and for those feeling ready to fully immerse themselves in their inner worlds. The course will take place over 10 full days and will be accompanied by a comprehensive yin yoga manual.
" Tell Me & I forget, Teach Me & I remember, Involve Me & I learn" - Chinese proverb .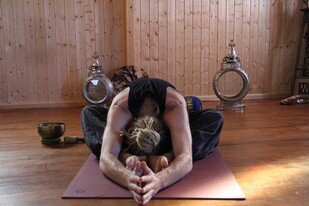 A unique approach on our Yin Teacher training courses that mirrors the general ethos of our community retreat experience. In addition to benefiting from our extensive knowledge in the different facets of the world of Yin, you will be invited to contribute what you know on the course, to share your unique skills, to question, to experiment & to deliver micro classes early on in the training course (if you wish to teach). Some of the training course will be theoretical but as much as is practicable will be interactive & key concepts will be delivered with simplicity & repetition so that you will fully embody the teachings & leave feeling fully confident to develop yourself practice & professionally & safely deliver to your particular client group. You will discover the appropriate approach to Yin yoga for you as a unique individual and your particular student cohort. Our Evolutionary Yin Yoga course explores the different approaches to Yin, taking a deeper look into the different dimensions of the body mind organism, looking at Yin from its connection to the astrological influences of the Heavens, its Shamanic roots in Mother Earth, from the different directions of the Medicine wheel & its application of & integration with other energy medicine & so much more.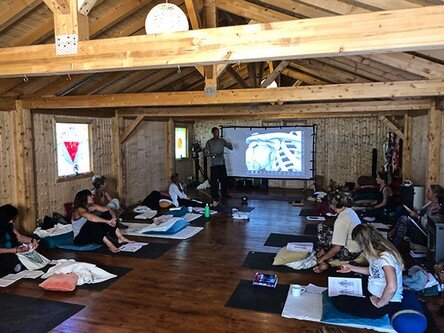 ABOUT THE COURSE TEACHERS
Sue
has lived in Portugal for 14 years & is originally from the UK .She is a Yoga Alliance Senior Teacher. Her yoga journey started in 2000 on a work trip to Singapore where she undertook a yoga class in the hotel just because it was free. The teacher told her she had never seen anyone with so much tension in their body, Sue has spent the past 19 years on the journey of gradually unraveling & learning to let go.
Sue has been teaching yoga since 2006 having Trained in Dynamic Yoga, Hatha yoga & Yoga for Pregnancy. She also participated in a 500 hour Yoga Therapy Training course with an emphasis on mental health. Sue has been regularly teaching Yin Yoga classes and workshops for since 2011 here at the retreat centre. She has undertaken in depth trainings with Sarah Powers & Paul Grilley & has studied the work of other prominent Yin teachers including Bernie Clarke & Norman Blair.
Sue has completed 4 years of study in shamanic Homeopathy & through that and dedicated self study has extensive knowledge of & experience in the enhancement of the Organs of the body & working with the energy body including Meridians, Vessels & Acupressure points.
Sue has also completed a Medical Qigong training course at Tao Gardens in Thailand.
When Sue came to yoga almost 19 years ago she had a multitude of health problems & her journey has been & continues to be a profound healing journey, she knows the incredible power of these practices and generously shares her knowledge with others to assist them on their own individual journeys.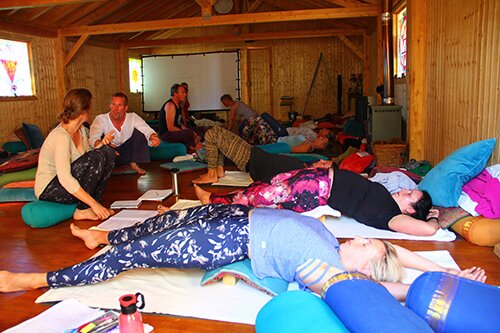 Peter
has been immersed in Eastern practices since he was 7 years old when he began learning many different styles of martial arts. He began teaching at the young age of 14 back in his home town Liverpool. He eventually found the holistic spiritual path of Ninjitsu learning the theory and philosophy of balancing Yin & Yang by attending course. He has trained in and also practices the ancient teachings of the Shamanistic Medicine Wheel knowing well the powerful healing capabilities of this approach. He is a Yoga Alliance Senior Yoga Teacher having trained in Ashtanga & Hatha yoga as well as a QiGong practitioner and teacher and has been teaching in Portugal for over 14 years. He has trained with many teachers over the years but really connects with the work of Dr Yang, Jwing-Ming, Hiroshi Motoyama, Leo Rutherford and Steven Forest, Master Mantak Chia. He has also trained in Yin with Sara Powers, attending her course in France and is a fully qualified mindfulness teacher. Peter is also an Evolutionary Astrologer, he interprets birth charts in a way that assists personal growth & development looking through the lens of the ever evolving soul journey. Peter also studies fascia in great detail & poignantly brings its relevance to life in class, he especially follows the work of Thomas Myers, Dr Carla Stecco and Dr Robert Schleip. Peter
has also completed a Medical Qigong training course at Tao Gardens in Thailand.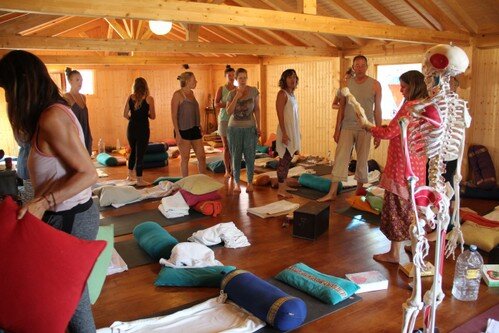 Yin yoga is the gentle& relaxed application of tension and / or compression to different areas of the body which gradually induces a healthy phase change in the tissues. It is characterized by long, muscularly unengaged static holds, using mainly floor based postures which trigger muscle relaxation and myofascial release. It provides an opportunity to engage with the breath to a deeper level & to develop a meditative mind state in yoga. It focuses on exploring & strengthening the interconnections of different layers of the mind body organism including the physical, mental, emotional, and energetic dimensions of the body and its systems.
Yin Yoga quite simply draws us in to our inner landscape, the microcosm within yin yoga is a practice that gives you time to really listen to your body so that you can understand its emotional language.
In a world that is geared toward doing, competing & achieving Yin yoga provides the perfect antidote, its essence is simply being.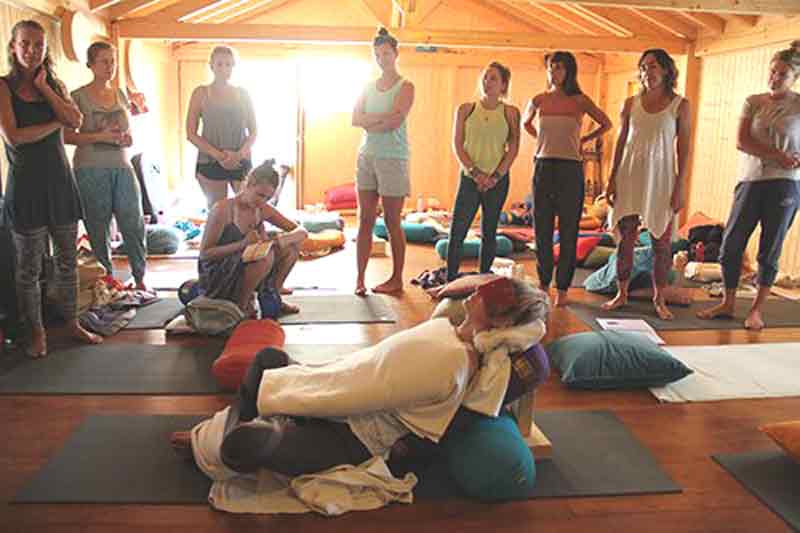 WHO IS THIS COURSE SUITABLE FOR
Our course is for Yoga teachers, Body Workers such as Physiotherapists, Massage Therapists & Chiropractors, Psychotherapists, Psychiatrists & Psychologists wanting to explore the Mind Body Connection. Reiki practitioners, Fitness &Healthcare Professionals, Anyone with an interest in deepening their Yin Yoga practice can attend the course.
On the course you will receive a welcome Pack including 4 Comprehensive course Training manual, Personal astrological Chart including a lecture on its meaning & Individualized flower & homeopathic remedies.
• 11 nights' accommodation
• Breakfast, Lunch and Dinner
• Unlimited Herbal Teas , Coffee & Fruit & snacks throughout the day
• Accommodation in a Comfortable Single or Twin room or Eco Caravan.(Rooms will be allocated on a first come first served basis, please let us know if you prefer a single room or are happy to share at the time of booking)
• 07:00 Meditation and qigong
• 10:00 Yin Practice, Theory, Interactive Learning, Fascia workshops
• 13:00 Lunch & Free Time
• 15:00 Teaching Practice
• 16:00 Yin explorations - play with propping & develop posture variations
• 18: 00 Different approaches to yin
• 21; 00 Chanting & Yin talking circle
ASPECTS THE TRAINING COURSE WILL INCORPORATE
- Practical understanding & breakdown of the full repertoire of yin Asanas from Physical, Functional & Energetic perspectives, their purpose, benefits & any contraindications.
- The Art of Teaching Yin Yoga including Safety, Intelligent Sequencing, Class Length, Teaching both groups & 1-2-1, Methodology, Ways of communicating, Responsibilities, Ethics , Boundaries, Holding Space, creating more advanced Yin postures, Transition poses, Taking Students deeper into the Yin scape.
- An Understanding of The vessels & energy storage centres of the body from the Qigong perspective & how to use breath work & movements to generate abundant energy.
- Integrating Acupressure, Dowing & Direct Organ Stimulation into a Yin Practice to amplify its healing effects
- An over view of TCM -Traditional Chinese Medicine, how it relates to Yin practice and a solid grounding in 5 Element Theory.
- An opportunity to deeply Learn the pathways of the Yin & Yang Primary Organ Meridians of the body, their relationship to the organs & how they can be stimulated & regulated with a yin practice.
- Understand the Theory & concepts of Yin /Yang & Qi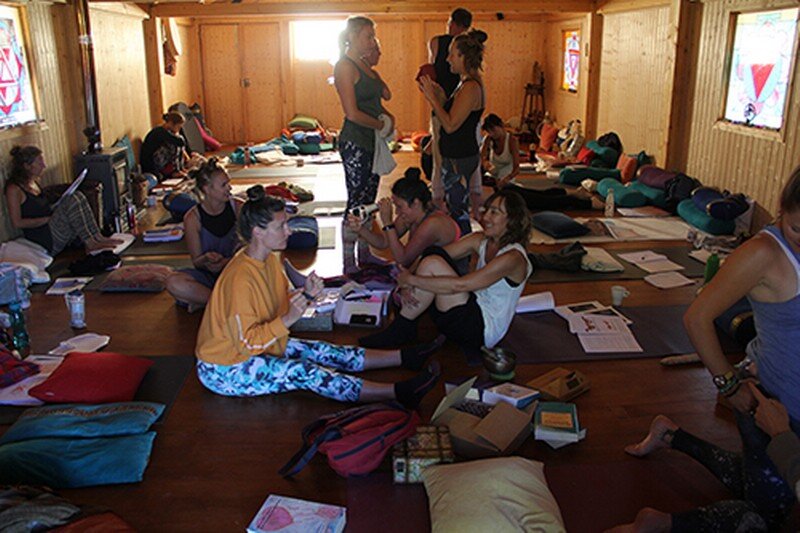 - the use of qigong techniques to become more familiar with and attuned to the quality of subtle energies
- Yin & the Art of storytelling & poetry including Japanese Haiku, Daoist, Buddhist, Yogic & Shamanic philosophy, Mythology & Wisdom Speak to understand the human condition & draw us back to the time of the GREAT PEACE.
- An introduction to merging Yin, homeopathy & Shamanistic practices focusing on organ healing.
- Sacred Shamanic Practices including Medicine wheel & drum journeys set within the magical Quartz crystal landscape of Bacelo.
- The art of basic Mindfulness Meditation incorporated in Yin practice from the physical & energetic perspectives.
- Yin Anatomy looking at bio individuality & skeletal variations and how they influence our personal range of movement.
- Yin Anatomy using interactive learning to develop a practical understanding of the muscular system & how to physically & energetically target areas.
- Understanding the fascinating fascial web of the body and the role of tensegrity through the fascial lines.
- Learn How fascia works to heal and support posture& it's far reaching implications.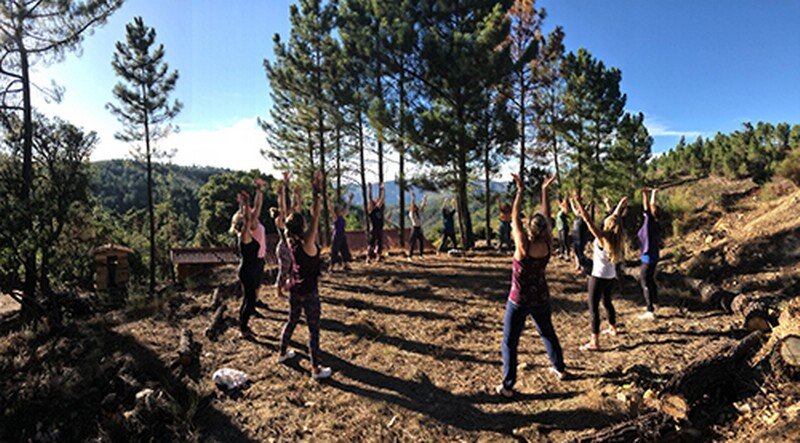 - A thorough understanding of fascinating Fascial Anatomy & physiology, the far reaching implications of fascia on the body and the location of the superficial fascial train lines & belts of tension & how to influence them in Yin Yoga Postures.
- An interactive understanding of the Fascia through Qigong Practices.
- A practical introduction to Myofacial release in a series of workshops. Recognize the qualities of inter-connective tissues & learn how to feel into & manipulate fascia. Learn some simple but effective Myofascial release adjustments which are appropriate to incorporate in yin yoga classes.
- The Theory & benefits of Tension and compression in Yin practice
- Yin Physiology, an in depth look at the Autonomic nervous system and how yin yoga can help regulate it.
- How to effectively prop both minimally & using a wide range of equipment.
- An understanding of the chakras & how they can be integrated into a yin yoga class.
- A comprehensive history of yin yoga & the Astrological significance of its current revival.
- An overview & integration of Buddhist, Yogic, Daoist & Shamanistic Philosophies as applicable to yin.
- A minimum of 3 hours a day of Yin yoga classes suitable for beginners & more advanced practitioners.
- Art of teaching & Practicing Yin yoga, adapted to your Astrological Profile, passions and personality.
- An Inspirational learning environment with plenty of time & space to rest, digest & consolidate your learning.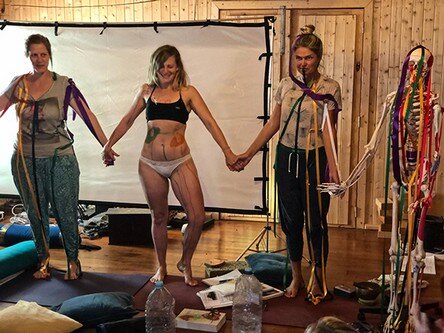 - The safe Use of scent including herbs, woods & aromatherapy during Yin yoga sessions to help cleanse the space, gently arouse the emotional body& integrate the mind, body & spirit.
- Exploration & Integrating a wide range of Pranayama & Daoist Energetic breathing practices into Yin Practice - including Anapanasati (Breath Awareness), Lower Dantien Breathing, Whole Body Breathing, Three Part Breath, Soul Breath, Psychic Alternate Nostril breathing, Reversing The Vayus, Micro Cosmic Orbiting, Embryonic Breathing & Biodynamic Breath work. Giving you the ability to harness & direct energy and activate the organs of the body for better health, wellness & functionality.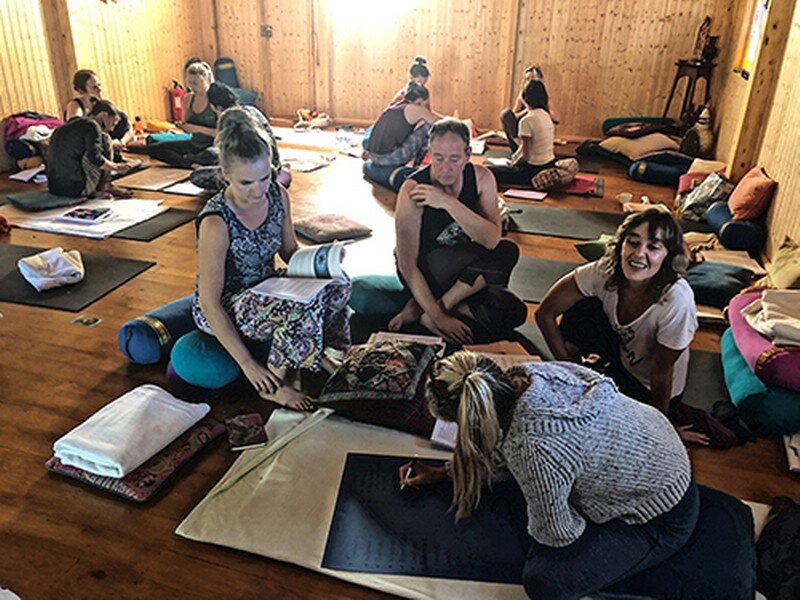 - The Mind - Body connection -Understand Trauma & how it impacts & is stored in the body clear understanding of how trauma affects our systems (nerve and fascial) understand the connection between trauma and fascia.
- Incorporating Empowering & healing Meditations & Mudra in Yin classes
- Yin & healing sound therapy - including Solfeggio frequencies, Organ sounds, Mantras, Drums, gong bath & singing bowls.
- DailyYin Flow practices integrating dynamic yoga & Qigong flows.
- The training will be balanced with Yang time in the form of traditional Kung Fu Training, Sun salutation variations & more strenuous qi gong practices based on animal movement.
- Practice & understand complementary Yang Yoga Asanas incorporating the Spirallic Dynamic & energetics of the Bandhas.
- Constructive feedback including areas of excellence & elements to work on provided at the end of the training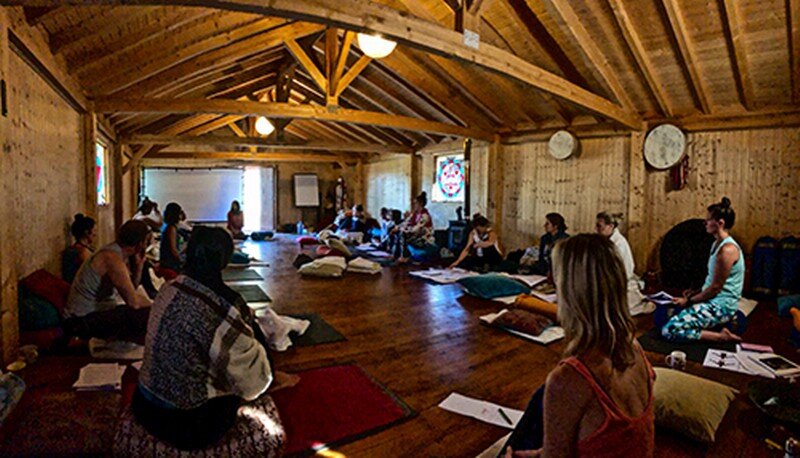 WHAT ARE THE BENEFITS OF THIS TRAINING COURSE
• Gain a firm foundation in the Art of Teaching Yin Yoga
• A full understanding of how to Incorporate Yin Yoga into your own regular self practice
• Expand your Teaching repertoire by incorporating Yin techniques and advancing the quality of your teaching
• Broaden your knowledge base to include a yin perspective
• Be able to offer your students a different approach to Yoga which
balances and complements other styles of practice.
• Enhanced self -confidence and skills for your teachings as you find your inner voice & your unique way of expressing yourself.
• Provide a style of practice that lends itself to a more holistic approach
to health and well being.
• embodied integration of Daoist Principles, TCM, 5 elements Theory & the Meridian System
• Deep personal transformation from immersing yourself in a profound healing journey
• You will be able to continue to access the qualities & energy of Yin deep within yourself , allowing it to enhance & balance your life so you can share its treasures with others
• Embody the virtues of Yin harmony & balance. Openness, gentleness, kindness, generosity, unconditional Love, peace & compassion.
• Give you the ability to structure individual and safe Yin Fascial yoga sequences using Myofascial adjustments & the confidence to feel & manipulate fascia & free restrictions in different areas of the body.
• Confidently create your own Yin yoga classes for therapeutic or energetic benefits.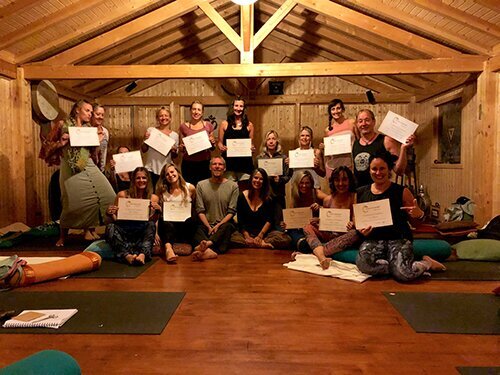 You will be given a 100 hour certificate in Evolutionary Yoga upon completion of the course
. You will be provided with Yoga Alliance Continued Professional Development certification on successful completion of the 100-hour training.
The food is vegetarian or vegan with fresh, seasonal organic ingredients & sourced locally where possible The meals are healthy and well balanced cooked with lots of love by Selina who is a Professional Chef & Nutritional Therapist. With notice we can cater for allergies such as gluten and lactose intolerance. Full Board consists of fruit, yoghurt and a selection of teas before the first class of the day. Breakfast including hot and cold options will be served at 9am, a mouthwatering buffet lunch at 1pm, an afternoon snack such as healthy cake or energy balls to keep you going and a light dinner at 8pm. Herbal, green & black tea & coffee are available throughout the day. Alcohol is not available at the retreat for the duration of the training with the exception of medicinal tinctures and we kindly ask you not to bring any to the retreat centre as it will detract from the immersive benefits of the training.
Reviews
Thank You so much for sending these reviews
A big thank you to our New Evolutionary Yin Yoga Teachers and here are a selection of the testimonials that you sent to us.
I would like to thank you both again for such a wonderful experience on the course. I find it hard to put into words how enriching it was. I cannot thank you both enough. I learnt so much and altered my approach to many things in my day to day life
The Yin Yoga training course with Evolutionary Yoga surpassed all my expectations and existing knowledge of Yin and what I had learnt on my Hatha Yoga 200hr. Consistent practice throughout the course had a remarkable effect on the way my body felt by day ten, which felt like rainbows dancing where stiff fascia from yang activities had once been! Beyond the practice of Yin, there was so much in-depth knowledge about Traditional Chinese Medicine, the meridian lines and acupressure techniques shared that complemented the anatomy theory. As a massive bonus I also discovered the hugely relaxing benefits of Qi Gong in the dawn light and we were treated to a deeply resonating gong bath before bed-time. The training was intense but never boring with interactive sessions balanced with group work and experiential practice. Thank you Peter and Sue for the gift of your wisdom and for sharing everything on this course with so much love and warmth x
See you next year perhaps...I'm keen on shaman camp!
I had been trying to find a yin yoga training course for a couple of years that matched with my available dates and with certain characteristics, when I found evolutionary yoga retreat center and Pete and Sue, I knew this was the place for me to go.
Lovely group of people, beautiful weather and food during the 10 intense days on the course. Amazing yoga studio, nice views of the forests and mountains, great material to go through, learn and enrich my practice and sessions. Well guidance from Pete and Sue. Lovely sessions and I will recommend with no doubt the place, and for sure the guidance and knowledge of Pete and Sue.
Maternity Nurse, Post partum Doula, TEFL tutor, Yoga Instructor. (Uk & Overseas). Cofounder at Retiros del Alma
A big hug and thank you again for the training - wonderful, thoughtful, thought provoking, mind blowing, beautiful experience.
The first Yin training course at Yoga Evolution in Oct 2019 was a truly transcending experience, as often is the case at Sue and Pete's lovely, nourishing home. The information we received throughout the course was thorough, clear and achievable with a caring and accepting attitude alongside. I really enjoyed the timetable and balance of practise, subjects, teachers, theory, group exercises, practical work and private study time, with all the staff and teachers making such an appreciated effort to contribute to the optimal environment for learning yin and learning thy self. The unrelenting support and kindness from the group of students and teacher - an amazing mix of backgrounds, ages, levels and mindsets - was something so special, culminating on the final day of assessment and graduation, and indeed has continued after the retreat has finished. The knowledge passed on from Pete's and Sue's experiences far surpasses what can be taught in 100 hours, however I look forward to other teacher trainings to continue gaining knowledge and developing my skills so I may take it out into the world and influence people in a similar way to Pete and Sue.
Cassie Sibbin, Site designer , Australia
This is not just Yin Yoga Teacher Training… If you want to be a truly unique teacher of yin or to take your personal practice through the stratosphere this is the training for you - prepare to have your mind blown with possibilities for yin practice and beyond.
During the ten day 100 hour immersion we learnt how to prepare and teach a yin class and a hell of a lot more. In complement to yin was Qi Gong, meditation practices, sound healing, Chinese medicine, homeopathy, acupressure and more. And our days ended with meditation and bathing in the sounds of the planetary gongs - it was as incredible as it was intense!!
Sue and Peter are truly inspirational teachers, their vast knowledge and understanding is generously shared without dogma. I am so very grateful to have you both as teachers and I look forward to continuing my learning with you on retreats and on future trainings. Thank you so so much!!