Vinyasa Yoga Flow with Freya
It is wonderful to have the creative, kind and passionate Freya joining us this year teaching a two week vinyasa yoga flow retreat.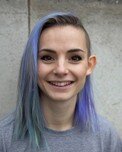 Born in Shropshire, Freya moved to Leeds aged 19 to study at Northern School of Contemporary Dance gaining a 1st degree in 2014 and a choreographic and creative practice award. During her time at university Freya began practicing yoga to supplement her physical dance training but it wasn't until she started working as a professional dancer that she really began to experience the deeper benefits of her practice.
Freya had her first experience of Ashtanga yoga in 2013 when she came to Yoga Evolution for her first retreat with Peter and Sue. Since then she has continued to develop her own personal practice and found a deep passion for vinyasa flow yoga. As a working contemporary dancer Freya loves being creative within her practice and enjoys exploring unusual flow sequences and transitions between the asanas.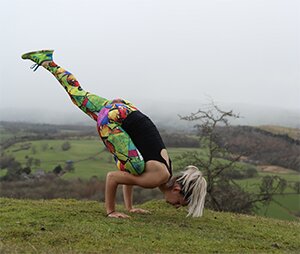 In 2015 Freya decided to embark on a teacher training course in the hope to pass on her passion for yoga and begin running her own classes. She spent time over in India training at Trimurti Yoga in Goa and received her 200HR Yoga Alliance certified certificate in multi-style yoga. During her training, she explored Ashtanga, Hatha, Vinyasa flow and Yin yoga practices as well as mindfulness and philosophy. As well as being a dancer, Freya is also a keen climber. Bouldering both indoors and outdoors on the beautiful Yorkshire gritstone; she climbs every week and works part time at her local wall in Leeds.
Since completing her qualification Freya has slowly been increasing the number of regular classes she teaches in Leeds over the past 2 years and now runs classes at many different places across the city. Her teaching style is very creative within the vinyasa flow realm and she loves to create fun sequences to challenge both the body and the mind with some of her favourite postures to practice being arm balances! In Freya's' classes you can expect a fun and friendly approach to yoga, exploring the true movement potential that your body has.