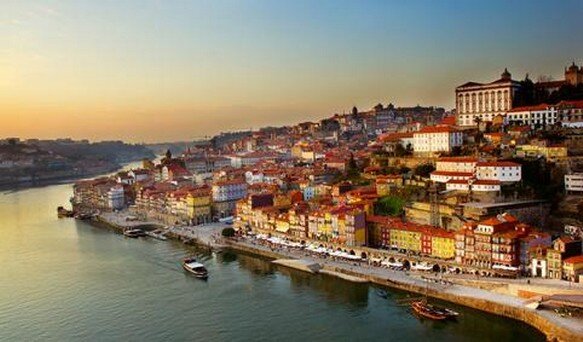 Porto:
Please check your day and date of travel as some retreats start on different days

Porto is a truly wonderful city with many great attractions. For further details please click here to visit lonely planet.


For guests who arrive in Porto on Friday you can find some great offers on hotels or hostels with prices from 18 Euros per night. click the links below to search.
Arrival is on Saturday evening on the
16.30
coach which arrives at 21.30, We will then meet you from the coach for a short drive to the retreat center for a late supper and a good nights sleep before the retreat comences on Sunday morning at 09.00. The coach leaves Oleiros on the Saturday morning of you departure at 8am, We drive you back to the coach station in the morning. The coach arrives in Porto at 12.30. There are two changes coming from Porto with time to grab a drink in the historic city of Coimbra.

By Car

If you decide to travel by car then please let us know and we will provide detailed information.

By Coach/Bus

Their is one coach each day from Porto which leaves at 16.30.

The coach arrives at Oleiros 21.30, we will then come and pick you up and drive you here to the yoga retreat center.

The Rede-Expressos bus station in Porto is below
Porto coach/bus terminal for the Rede Expressos
It is about 50 meters to the metro station and subway E stops there. It takes about 30 minutes/17 stops
and cost around €2,00. The coach will cost around €14.00. http://www.rede-expressos.pt/default.aspx

Going back to Porto
from Olieros
the coach runs only at 8am.
Flights Hotels & hostels Portugal
(please note that if you are booking with airbnb then the property you book must have an
alojamento local license like our establishment by law in Portugal)