Kate Lister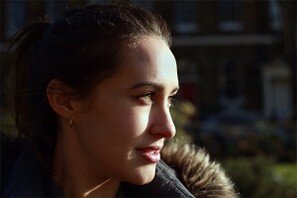 Kate found yoga the tender age of 14, and her practice has become increasingly important throughout her life. After arriving at the Yoga Evolution Retreat Centre for the first time almost ten years ago on a whim, the good vibes and expert guidance of Peter and Sue soon had her calling this beautiful part of the Portuguese hills her second home, so she's very excited to be teaching her own retreat here this summer.
With a background in Ashtanga yoga, she has four years of teaching and training experience in Vinyasa Flow, Mandala Vinyasa and Yin Yoga, and an aversion to taking life too seriously! Sharing both playful, dynamic, breath-led flows, as well as recuperative yin sessions, she encourages students to find their own personal practice in each class, so that they may create their own yoga and experience the many ways in which it expands all areas of our human life.
Also a professional singer and voice teacher, when Kate's not on a yoga mat, she'll likely be at the piano or leading a group sing-along. And if she's not there, you'll find her reading about gut health, recycling EVERYTHING, or making cacao-based things in the kitchen.