Welcome to our yoga retreat center set in magical healing forested valley of the Bacelo estate, right in the very heart of central Portugal.
Spend a week or two at Yoga Evolution Retreats in Portugal delving deeper into abudance of healthy healing practices and specially prepared detoxing food. Peter & Sue (Senior Yoga Teachers) have been holding yoga retreat spaces for over 15 years in Portugal offering Ashtanga Vinyasa, Vinyasa Flow, Yin Yoga, Qigong, Mindfulness Meditation, Shamanic journeying, Trance Dance, Healing Sounds, Inner Alchemy, Healing Paiste Gong Baths and Astrology. Our retreat Center is set in 7 hecatares of well cared for forest land with lots of peaceful walks along the forest tracks. Every retreat week is is 7 nights, 6 full days of giving you pleanty of time to rejuvinate.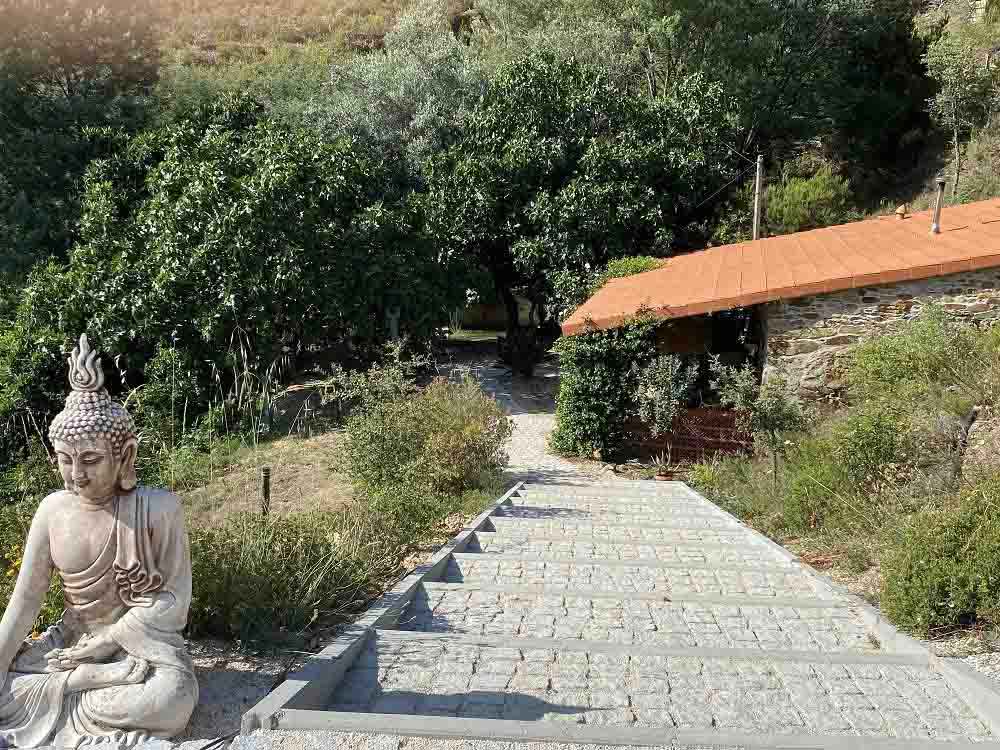 Our yoga retreat centre in Portugal is made up of many traditional stone buildings which have been carefully renovated providing comfortable accommodation & eco caravans for those wanting to immerse themselves even more deeply in nature.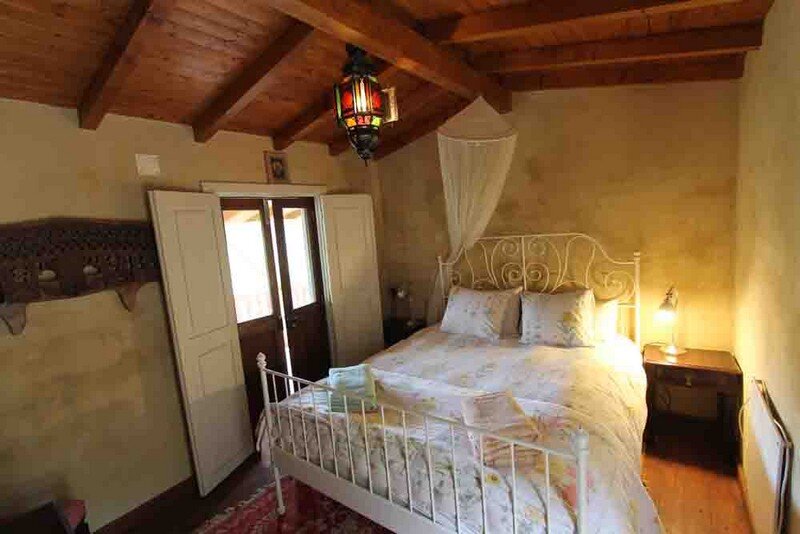 We have a large purpose built practice space, treatment room and a salt water swimming pool with incredible views over the valley's of Portugal. The centre is set in 13 acres of well loved and tended forest land with beautiful terraces stepping all of the way down the Bacelo hillside to our mystical valley here in Portugal where you will find ancient olive groves & our rejuvenating stream bubbling through a myriad of natural slate rock pools.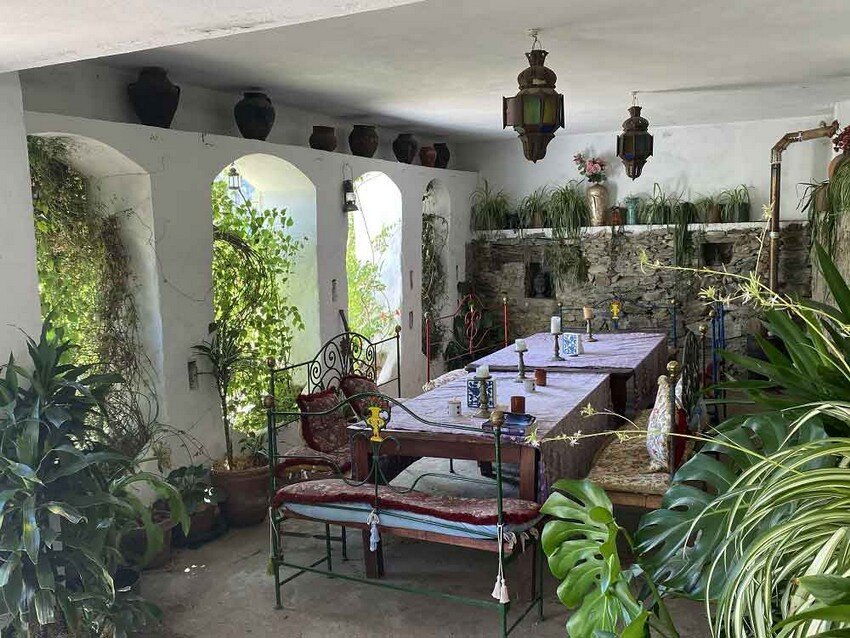 Our
yoga retreats in 2023
Portugal
are purposefully designed for medium sized groups of people so that we have plenty of time to spend assisting you with your practice while at the same time fostering true community spirit. When you are not practicing there will be plenty of time to socialize with likeminded people, find a quiet contemplative space to be alone, take a refreshing dip in the natural salt water pool, explore the surrounding cork oak (only found in Portugal) & medronah forest or read a book from our extensive library. In essence you have everything you need here to rest, recharge, rejuvenate and remember the incredible peace of just surrendering to the moment. We have pergolas and hammocks dotted all around the grounds so finding shady, solitary space is easy.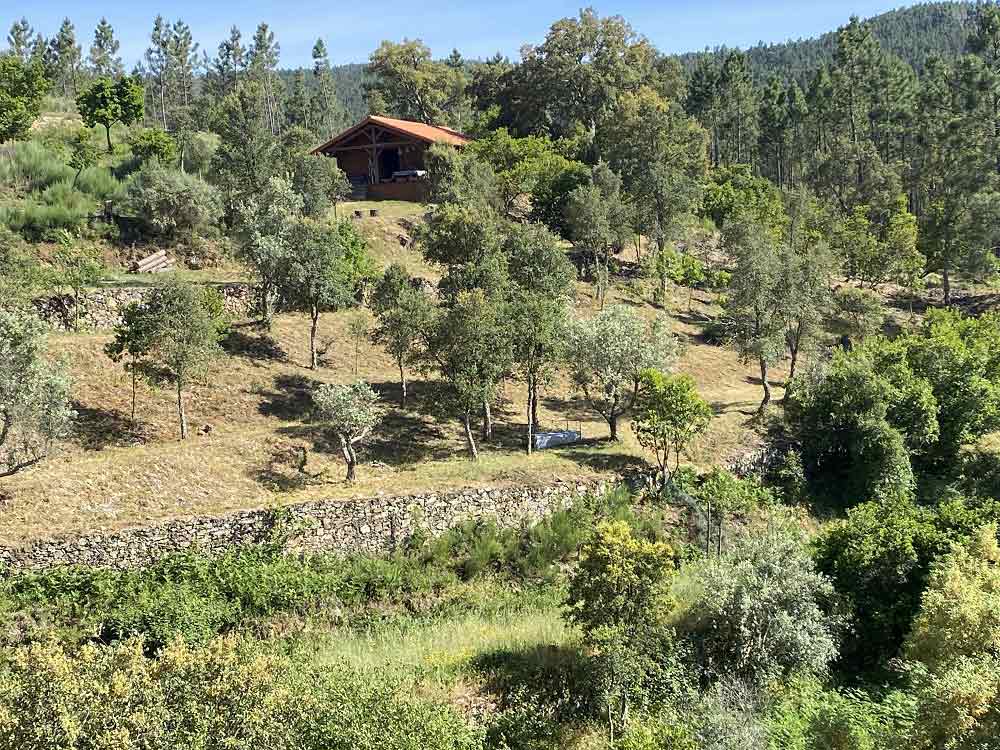 We have a variety of
weeks
to choose from for your yoga holiday at our center in Portugal, we focus on different styles of yoga depending on the retreat so that you can find the perfect option to suit your needs and experience level. From Qigong, Yin, hatha, Vinyasa Flow to our Evolutionary Yoga style which integrates many practices. We have retreats for Women only, ones providing a foundation in a variety of shamanic practices & those introducing Qigong practices to purge, tonify, ground & enhance vitality to bring you into a state of balance & harmony with nature. Each schedule has been created to provide you with a fulfilling and healing life changing experience.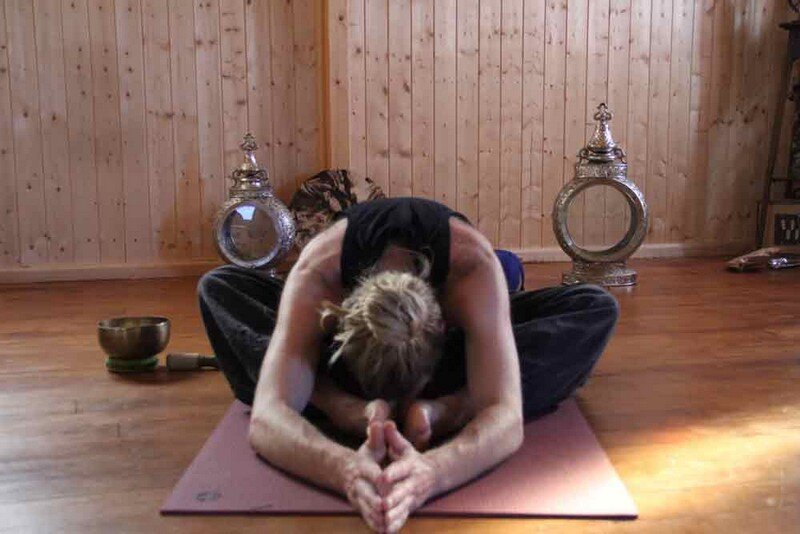 Each day here begins with waking to a cacophony of bird song, fresh running water and the breeze rustling through the ancient oak trees, gazing over the stunning Bacelo valley in Portugal while enjoying a morning herbal infusion from our dedicated guest kitchen. Several days a week we incorporate morning silence to generate a peaceful state of being in the moment, this allows for a deeper experience during class & later helping integrate realizations & facilitate transformation.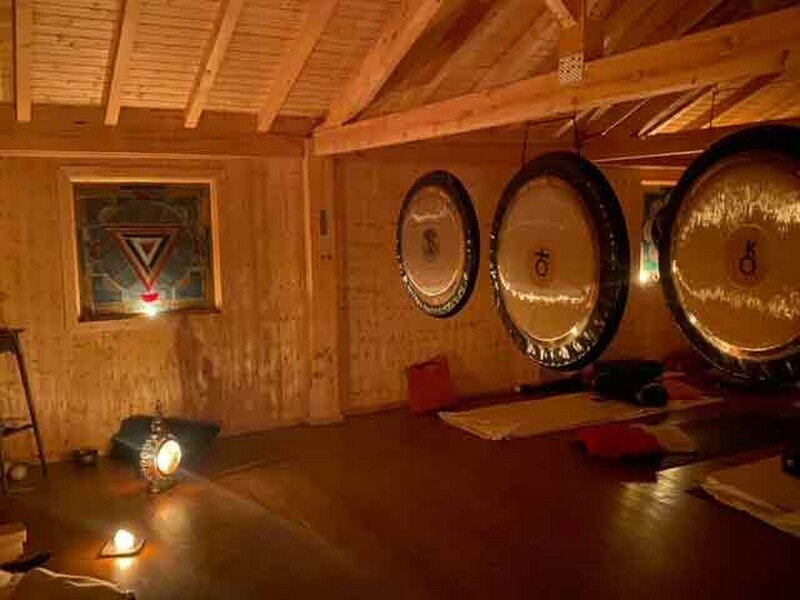 …..My body feels rested & energized, my mind pacified & quiet, my yoga practice deepened & balanced. A special tranquility & peace combined with beautiful views & lightheartedness allows reconnection with simplici-ty, nature & slowness. I leave with a renewed motivation for my practice, greater attention to my body, reaping the benefits of a macrobiotic lifestyle. There is a certain magic here exuding from warm open hearts & a happy acceptance………..a unique & special place in Portugal. Juliette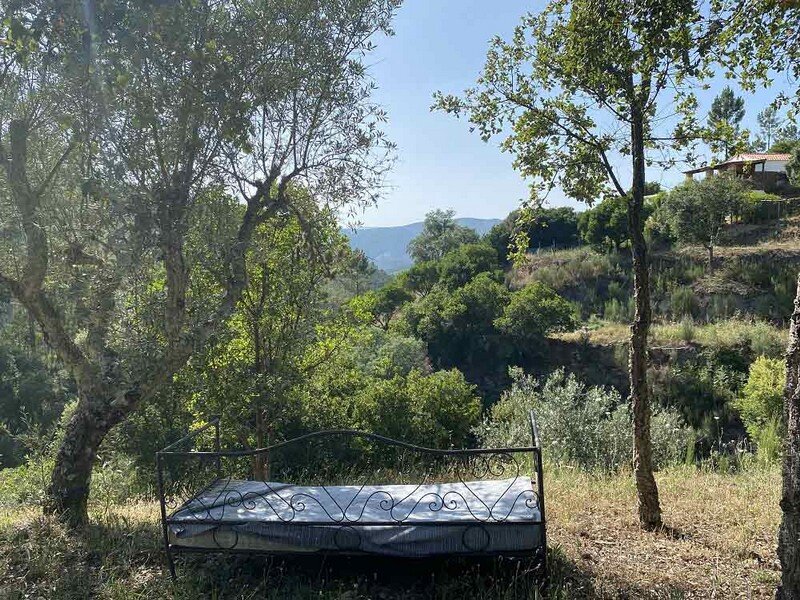 In addition to your practice with Sue & Peter, we also provide a nourishing diet to balance both your mind and body. We provide food for the soul, lovingly prepared by our Chefs who have an abundance of ecperience and also live in Portugal.
We have holistic massage therapy & Chinese Medical practices with the incredibly experienced & dedicated Therapists who live here in Portugal.
Yoga Evolution retreats
is the home of Sue & Peter's Evolutionary Yoga Teacher Training program. This training has been created to allow for personal development and growth.
Peter
is a Senior Yoga Teacher, and is also a Shamanic Practitioner, Mindfulness Teacher, Martial Artist and Qigong Teacher. He first started practicing at the age of seven, under the instruction of his Martial Arts teacher, who introduced him to hatha yoga, posture work, meditation, pranayama and mudra with the balance between yin & yang taking centre stage in this art.
Sue is a Senior Yoga Teacher, Yoga Therapist, Yin, Dynamic & Hatha Yoga Teacher Sue is a student clinician
in Shamanic Homeopathy integrating Chinese medical Practices & is also a junior Qigong Teacher & her studies are ongoing. She first practiced Yoga in Singapore in 1999 while on a work trip & from the very first class had a strong inclination that it was the start of a profound journey of transformation that would influence the course of her life.
Alongside Sue and Peter, our team is made up of passionate and experienced individuals, including Freya G who runs our workshops and has lived in Portugal for over 15 years, Freya T and Kate who are teaching yoga on some of our retreats this year and Eugenia our wonderful housekeeper who has spent her life i Portugal.
To find out more about Sue and Peter and the rest of the team at our Yoga Retreat center in Portugal then please select the meet us tab from the menu.
You can view all of our upcoming retreats in Portugal online via the week/month page, and also find out more about each individual retreat on the retreat type page. Once you have chosen you retreat, simply get in touch via email on our booking page
and let us know which retreat you are interested in.
Single £600 - Shared Twin or Double £550pp - Eco caravan £500
Ensuite single double £700pp
Yoga Evolution Retreats Portugal, Amieira, Oleiros, Castelo Branco, 6160 052, Portugal -
00351 962 734 259
https://www.yogaevolutionretreats.com