Yoga Retrea

t New Year 2023
28th of December 2023 to 4th of January 2024
Join Peter & Sue on retreat at the Yoga Evolution Retreat Center in central Portugal for Our New Year Retreat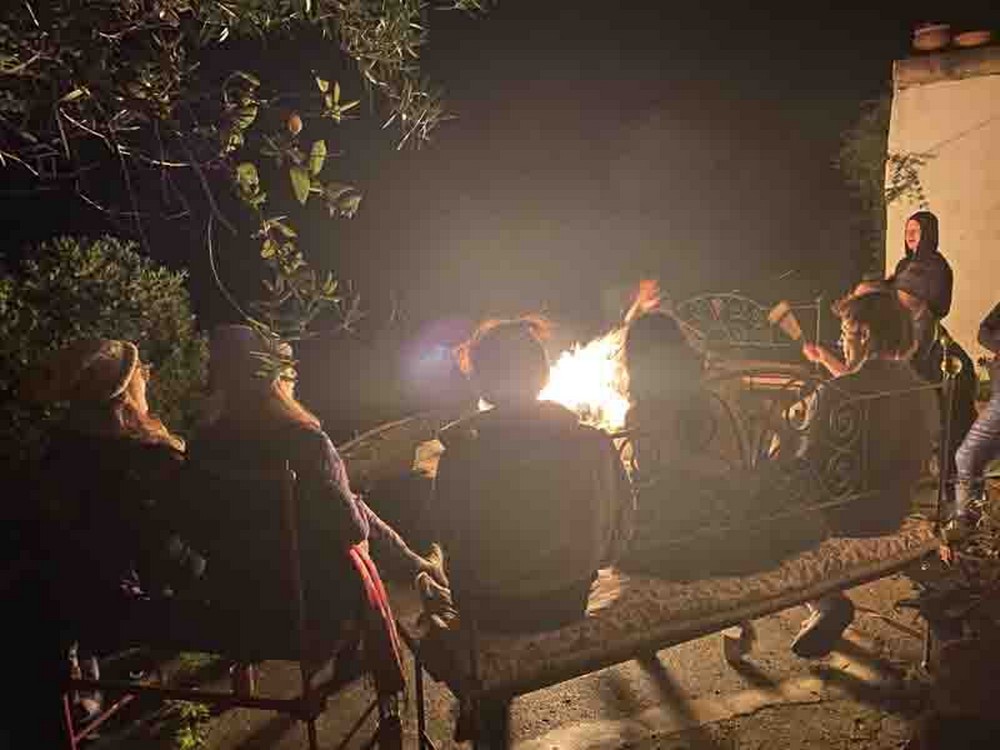 Our Ourdoor dining area firepit is wonderful for the cool nights
Why not celebrate the festive season this year on retreat with us here in Portugal where we will be eating healthy vegan & vegetarian dishes and practicing Vinyasa Yoga, qigong, meditation, yin yoga and sound healing. We have been holding retreats at our centre, which is set in Six hectares of well cared for forest land for over 15 years at new year. Our centre is the perfect place to rebalance, refocus and dive deeply into your yoga practice to start the new year rested and relaxed. We also have several guided walks through the forest tracks with Peter or Sue during each week.
Peter & Sue are the founders of Evolutionary Yoga which is an integrated practice that brings together vinyasa & yin Yoga, Shamanism, Qigong, Mindfulness Meditation, Yin Yoga, Sound Healing.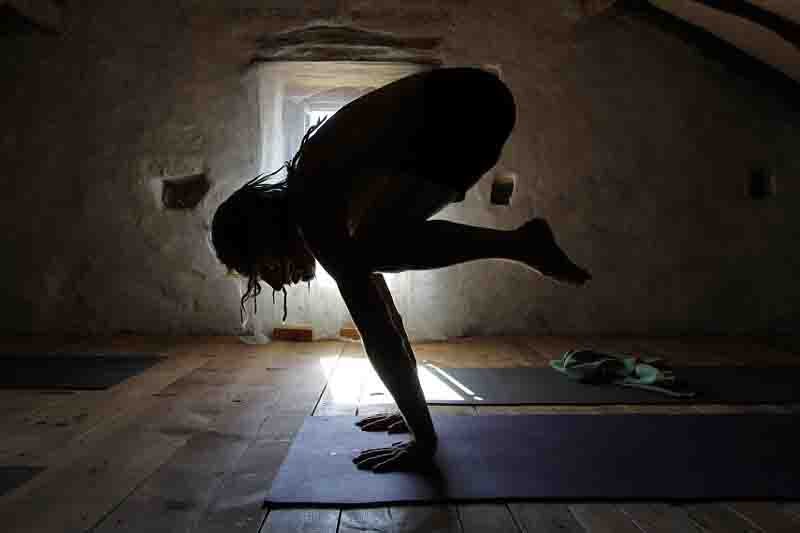 Yoga
Experience our vinyasa flow style of practice that develep strength assist in deep relaxation and release tesion from the fascia meridian lines.
On retreat we will be journeying to the sound of the shamanic drum which allows us to visit other dimensions that are not usually available in our normal day to day consciousness. We do not use any form of plant medicine because the drum and spirt are all the medicine we need.
Meditation
Learn proven ways of meditating to help calm the mind and allow yourself to deeply relax and be the witness of thoughts, emotions and sensations.
Qigong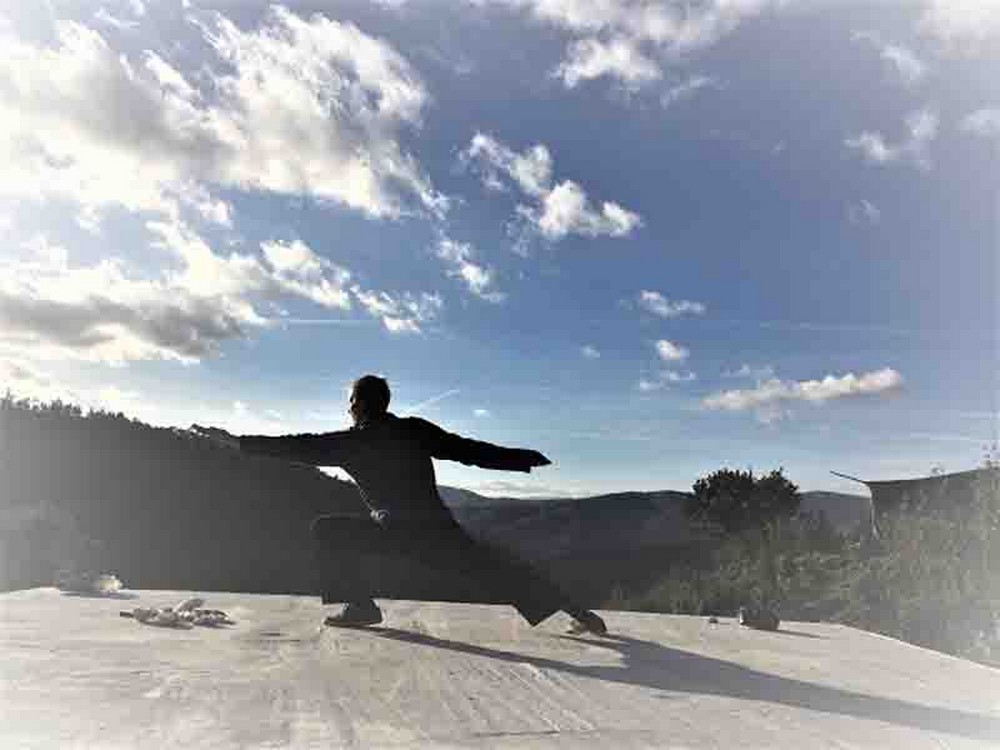 On the week we will learn the five animal qigong method as well as meridian qigong. These are very transformative practice that allow you to connect directly to your energy body and direct qi to where it is needed.
Yin Yoga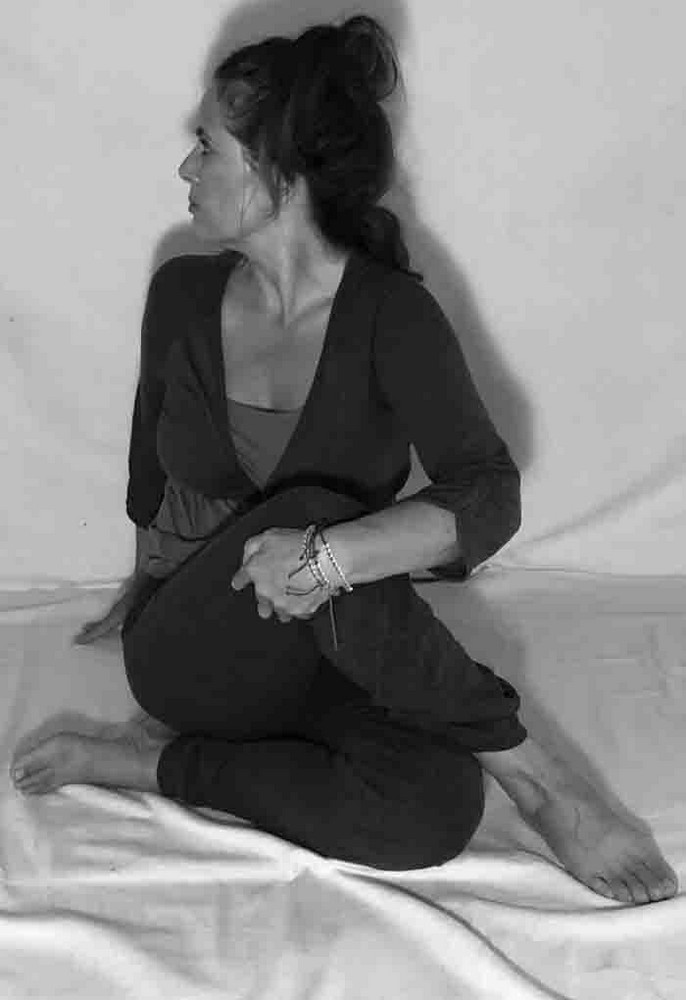 Gently release tension from the physical body and clear you're meridian channels with our set sequences that massage the internal organs and clear any blockages. Yin yoga works on creating compression in the joints and tension on the connective tissue allows for our fascia to release and rejuvinate.
Gong Healing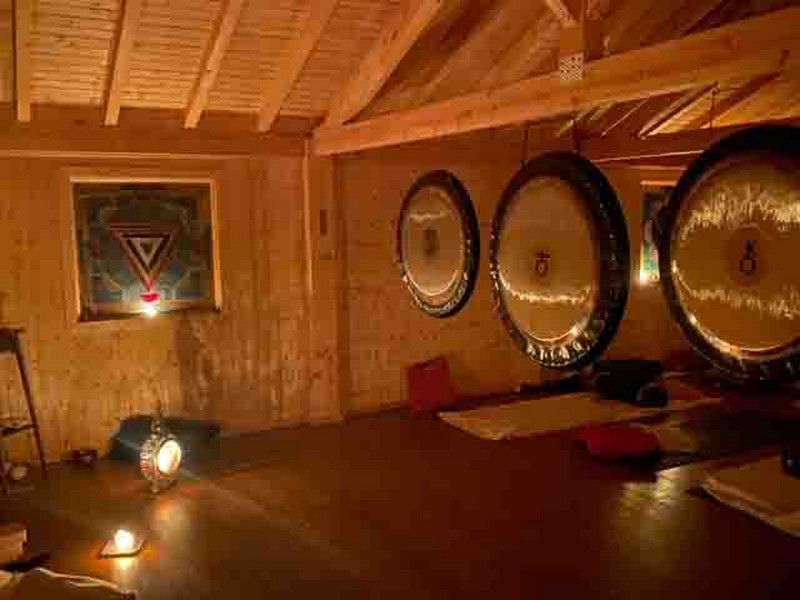 On the retreat Peter who is an advanced gong healing practitioner will bath you in planetary gongs that are tuned to planetary frequency's. Gong baths reset the nervous system and enhance the immune system as well as allow you to relax deeply.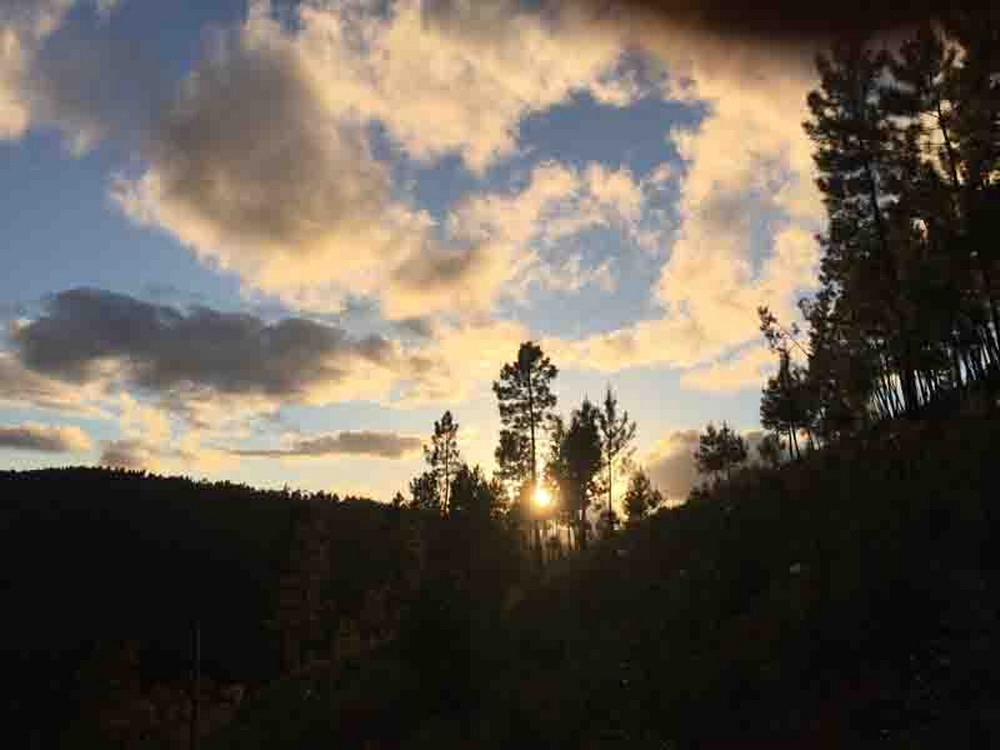 The new year retreat starts in the evening and to get here you will need to take the 6pm coach from the Sete Rios and we will meet you in Oleiros at 21.30 to bring you here. You can also take the coach from Porto at 16.30 which will arrive in Oleiros at 21.30.
The new year retreat starts Thursday evening and ends Thursday morning and the coach leaves Oleiros at 08.00 and arrives back in Lisbon at 12.30 noon. We organise the travel to Oleiros to get the coach/bus.
More information on travel can be found on the two links below.
All spaces on this week are 700GBP & if you are returning you do get a 10% discount
Yoga Evolution Retreats, Amieira, Oleiros, Castelo Branco, 6160 052, Portugal -
00351 962 734 259
https://www.yogaevolutionretreats.com
Benefits Of A New Year Yoga Retreat
As the new year approaches, one of the best ways to set the tone for the upcoming 2024 is by embarking on a peaceful and rejuvenating yoga retreat. A new year yoga retreat offers a host of incredible benefits that can help you reset, reconnect, and recharge for the year ahead. In this article, we'll explore some of the advantages of going on a new year yoga retreat.
1. Deep Relaxation and Stress-Relief
With the hustle and bustle of everyday life, stress can build up and wreak havoc on your mental and physical wellbeing. A new year yoga retreat provides the perfect escape from the chaos, allowing you to relax and unwind in a serene environment. A yoga retreat typically involves guided meditation, breathwork, and gentle yoga practices that help release tension, leaving you feeling rejuvenated and refreshed.
Yoga is an ancient practice that emphasizes the connection between the body, mind, and spirit. A new year yoga retreat provides an opportunity to deepen your understanding of this connection. You'll be guided through mindful movements and breathing techniques that help you connect with your body and cultivate a sense of inner peace.
3. A Chance to Set Intentions for the Year Ahead
The new year is a time for setting intentions and cultivating new habits. A yoga retreat provides a perfect space to reflect on the year that has passed, set new goals, and work on personal growth. You'll have the opportunity to work with a knowledgeable yoga teacher who can guide you through reflective exercises that help you set intentions and release what is no longer serving you.
4. A Healthy Start to the Year
A new year yoga retreat typically includes healthy meals and snacks, as well as daily yoga and meditation practices. This provides a perfect opportunity to reset your body and start the year on a healthy note. You'll have the chance to learn about nourishing foods that support overall health and wellbeing.
5. Connection with Like-Minded People
A new year yoga retreat often attracts people with similar goals and intentions for the year ahead. You'll have the chance to connect with like-minded individuals, creating a strong support system for your personal growth. You may even make lifelong friends in the process.
In conclusion, a new year yoga retreat offers countless benefits that can help you start the year on the right foot. From deep relaxation and stress-relief to setting intentions for the year ahead, a yoga retreat provides the perfect space for personal growth, reflection, and rejuvenation. So if you are looking for a transformative experience to kick off 2024, consider going on a yoga retreat with senior teachers Peter & Sue.