Join Freya & Sue for a week long Yoga Immersion from the 29th August - 5th September which will fully explore the fire (yang) & the water (yin) paths of Yoga.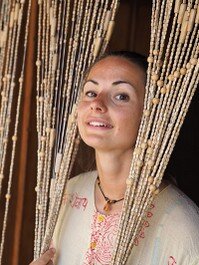 Freya will teach the morning classes which will be challenging, playful & fun. With Freya's innovative & creative style you are guaranteed to encounter & be inspired by some new Asana variations & sequences. Freya effortlessly harnesses the aesthetics & depths of a powerful Asana practice & with her expert guidance you will find your boundaries & edges effortlessly dissolving. She will leave you feeling upbeat, energized, strong & positive.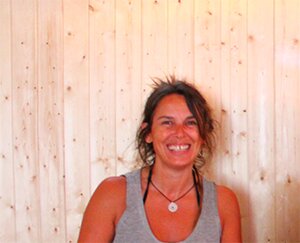 The Evening classes with Sue will be a chance to dive into the microcosm with more yin, nourishing & restful yoga practices. This week the Yin Yoga will be an opportunity to delve into the deep inner alchemy work of the six healing sounds & the microcosmic orbit combining subtle breath work with ultimate surrender. The practices will open your joints & remove deep blockages Helping you to purge any difficult emotions you may be experiencing & bring about mental clarity & a state of peace & equanimity. Sue will also gently guide you towards recharging & renewing in some cozy & luxuriously propped restorative postures.
Later in the evening before you turn in for the night we will return to the Shala for a candlelit Meditation, informal satsang or a deeply restful Yoga Nidra journey.
Freya & Sue are both open, friendly & community spirited yoga teachers with a wealth of knowledge & experience who make a point of making themselves available outside of class too whether you need to chat about something that is bothering you, need practical advice about your physical practice, want to have a rant about the state of the world or just want to pass the time & have a laugh.