Just to clarify, we will meet you all of the coach that arrives in Oleiros at 21.30 and bring you here. The coach takes 3.5 hours. If you suffer from travel sickness then raw ginger will be very helpful. You have to change buses twice from Porto. one in Coimbra and one in Serta.
Can you please bring cash for massages and the herbal walk. Massage is 45 Euros per hour and the other workshops are 15 Euros
Please enure you have paid your balance for the retreat before you arrive
If coming by car then please meet Peter in Oleiros at 21.30
We look forward to seeing you here
We would prefer that you do not bring chemical products as these destroy the land and also are absorbed into your body through skin. If you do not want to bring your own with you, or are unsure, See our natural organic products and prices below. This is also great if you do not have hold luggage. Our shampoo and conditioner are packaged in re-usable 100ml bio degradable material.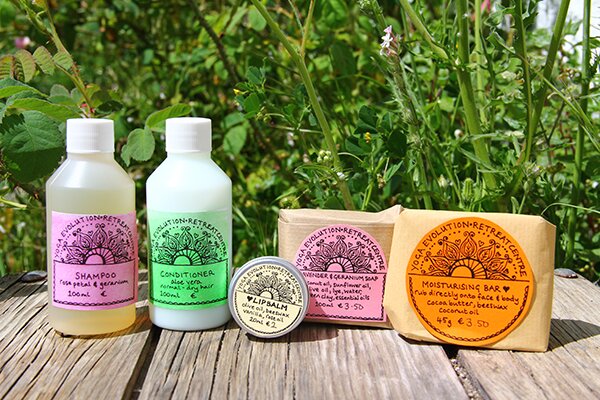 ☺
Soap 100ml 3.50
☺ Mosturising bar 45g 3.50
☺ Lip balm 20ml 2.00 Euros
☺ Shampoo 100ml 3.50 Euros
we have a range of different shampoo and condtioner to choose from to suit different hair types.
☺ Conditioner 100ml 4 Euros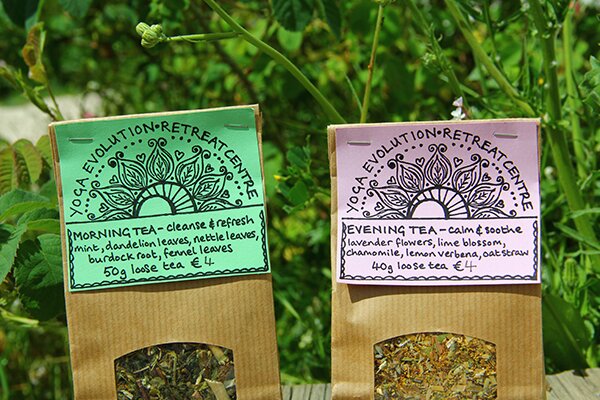 ☺ Warm clothes if attending during the spring or autumn or winter months
☺Comfy stretchy clothes for practicing yoga in & warm layers for savasana
Something warm for the evenings (if attending after September please pack warm clothes as the weather can be changeable) as the temperature in the mountains sometimes drops dramatically at night
☺ Water proof jacket in case we have showers
☺ We find sourcing some food stuffs rather difficult in this area, if you have a health food shop near you & only if you get time we would be eternally grateful if you could pick up a few bits for us & we will reimburse you when you arrive (please bring receipt for our accounts record)
E.G toasted sesame oil, Yorkshire black tea.yogi/clipper tea bags, hiziki sea vegetables
What you don't need to bring…..
☺Books- we've got a great library
☺Lap Top- you can use ours if you really need to
XXX Please feel free to give family etc Our booking mobile number number 0044 7398 949 054 for contact in an emergency. Some but not all mobile phone networks have reception here & we like to keep the place a ring tone free zone!
Please Note: You can only book the coach two weeks in advance.
Lisbon
The best way is to fly into Lisbon and then either take a coach or a taxi (ask at tourist info in the airport if getting the bus) to the sete rios terminal where you can catch the rede expressos coach to Oleiros. We then come and pick you up.
Porto
If flying into Porto then the journey is 2 hours longer as you have stop offs.
Rede Expressos buses leave from Garagem Atlantico, R. de Alexandre Herculano, Porto, 4000 Portugal. This is close to Campanha Station
We are in the middle of Lisbon and Porto near the Spanish boarder.