Vinyasa Yoga Flow Retreat 2022 August
Join Kate on her
vinyasa yoga flow retreat
20th to 27th August 2022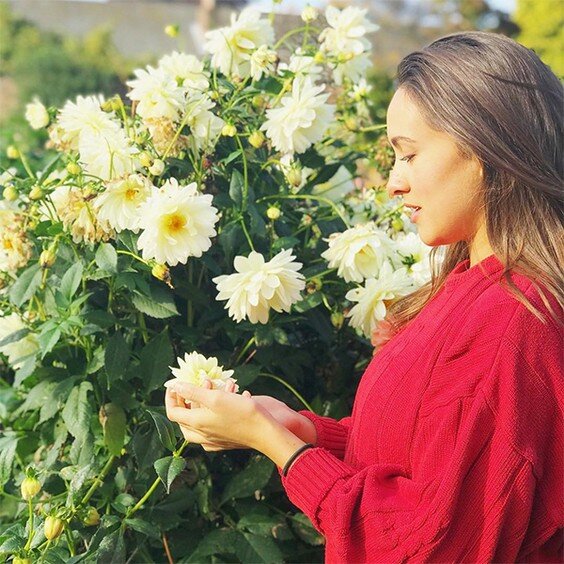 Through the week, Kate will guide us through a balanced mixture of vinyasa, mandala vinyasa and yin.
Mornings will begin with invigorating vinyasa practices - a breath-led, flowing style of yoga that allows us to explore the body in full range of motion, strength and balance. Kate's sequencing moves the body in a way that is creative and playful, whilst being anatomically intelligent and allowing for all
levels of practice. We will also explore mandala vinyasa sun salutations, a beautiful dance-like style of practice that moves us in circles on the mat, allowing for a lot of self-discovery and self-guidance in our movements... great fun!
These mandala practices will correspond with the four primary elements - Earth, Water, Fire and Air - as we look at where these energies reside in the body, what they may indicate, and how we can balance them.
Evenings
will bring a chilled-out yin practice. Yin yoga is a lovely meditative practice that offers a chance to get to know our bodies and minds deeply.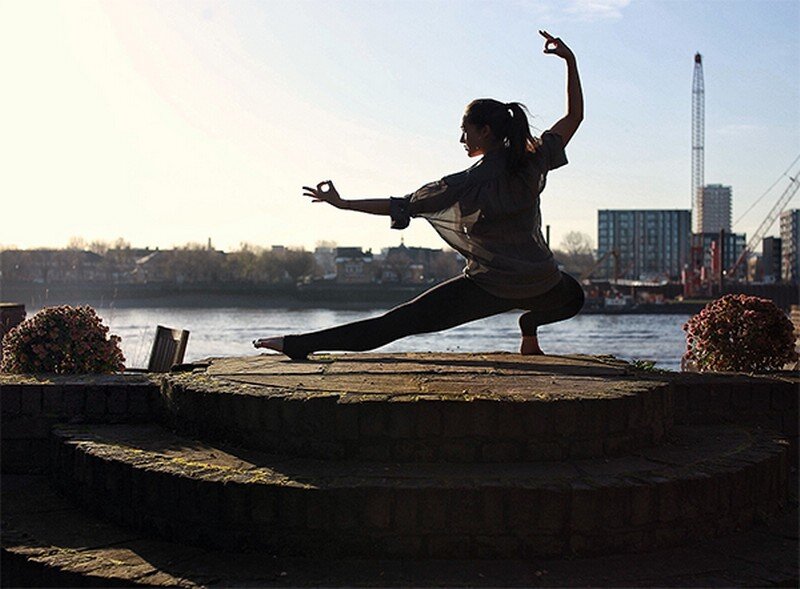 We will explore a little meridian theory, and through a mindfulness meditation approach, work gently into releasing long-standing tensions in our tissues and unhelpful patterns in our thoughts.
As a lover of all things health and wellness, Kate will be available through the week to chat through any questions you may have, and will also share other practices she uses to keep herself feeling good - e.g. journaling techniques, goal setting activities, and some fundamental Ayurvedic concepts that can help maintain physical and mental balance.
Peter will be giving several gong baths during the week
Reviews
I had a wonderful week on Kate's retreat. The retreat is in a beautiful location, built up with so much evident love and care by Peter & Sue. It's a peaceful place flowing with gentle energy. It is also great to have so many animals roaming free! Fabulous healthy food, too.


Kate's vinyasa and mandala flow practises paired with yin, offer a lovely combination - and all delivered in an open, heartfelt way. Practises were full of positivity and strength, and I have come away feeling that I have progressed in both my physical and spiritual practise.
Kate is a natural teacher and this is a truly special place.


- Emma
A magical place - amazing energy in such a stunning, serene setting!
Kate's classes were a perfect balance of challenging, fun and gentle. Really enjoyed the touch on theory and philosophy at the start of each session. It gave a good context and meaning to each practise.
Would totally return and recommend fondly!
- Ava
I spent a week here with Peter, Sue, Kate & team. The grounds and living spaces are absolutely stunning and feel really homely. The yoga shala has a great energy and is in a beautiful spot to sit outside before practise.
Kate's aura is totally alluring and catches like wildfire. She seems to know exactly how everyone is feeling and how to take the practise accordingly. All the practises felt super special and really in community spirit.
My week has just been magical to be honest and I can't wait to share my experiences with everyone. I will definitely be considering furthering my shamanic knowledge after my first journeying experience with Peter, too.
- Megan
My week at the retreat has been totally wonderful - a stunning location, peaceful and restorative. Perfect for practicing yoga and getting in tune with nature and the heart. I feel calm and relaxed after my stay here.
Kate is an amazing teacher and made all of the sessions fun, inspiring and accessible to all. Thank you so much!
- Anna
Thank you so much for such a great stay! I have loved every minute of it and the place now feels like home!! Kate's an awesome teacher; each one of her sessions was so inspiring and relaxing and very moving. We did poses I'd never done before and I'm leaving feeling stronger and much fitter. Thanks Kate!
The perfect location and setting, weather, food (THE FOOD IS AMAZING!), views, and practises. Thanks Peter & Sue! We will be back!!
- Hannah