Join Peter & Sue. For a whole week of qigong here at Yoga Evolution Retreats. This very special week will help immerse you in the theory & practice of both Nei Dan (internal) & Wei Dan (external )alchemy qigong. The week is suitable for both beginners to qigong & more experienced practitioners wanting to deepen their integrity & theoretical knowledge. It is also useful for Yoga Teachers / Practitioners who are wanting to introduce more qigong into their practice & or teaching.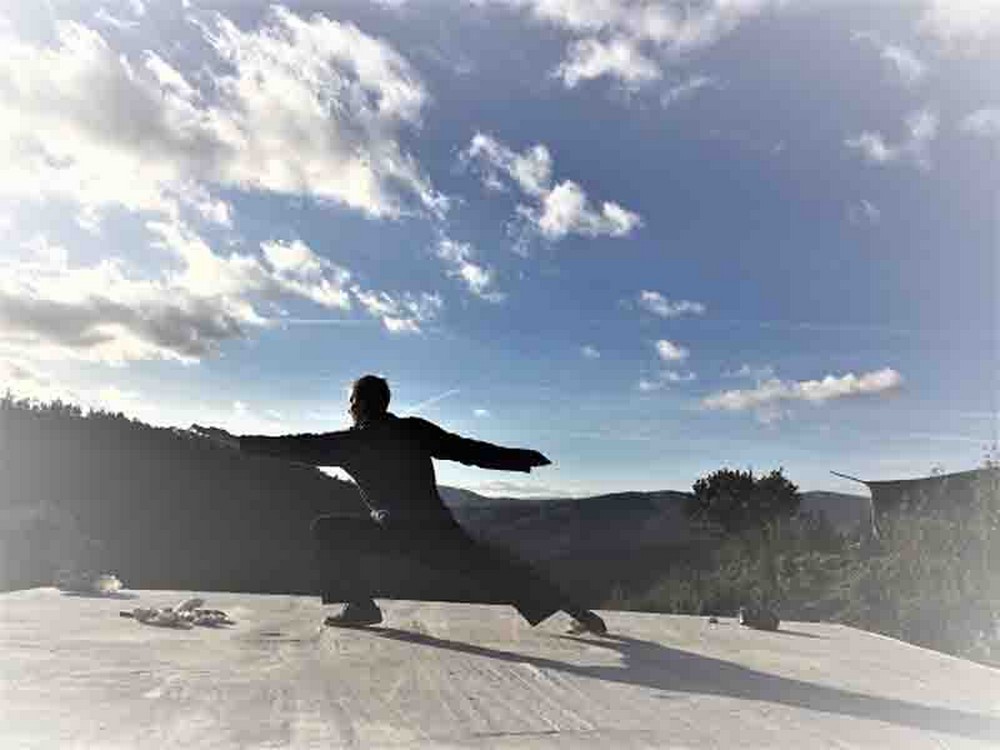 As teachers we have spent a long time studying with qigong masters including Master Mantak Chia & Dr Yang Jwing Ming and many others.
Weather permitting the qigong sessions will take place in the Bagua (out door 8 sided practice space) to enhance your grounding into Mother Earth & bring you closer to nature. There will be around 4 hours of physical practice a day including - Special warm up sequence to gently prepare your muscles & joints for the qigong sequences created by Peter Adapted versions of the muscle / tendon changing classic the Yi Jin JIng & The 8 Silk Brocades Ba Duan Jin Seasonal qigongs for Autumn to purge, tone &. Enhance the lung organs at this time they are the most vulnerable & also the most receptive to practice. We will cover over many qigong forms during this week drawn from a wide range of experience.
Incorporating. Healing sounds , inner smile meditation, organ visualisation & organ optimisation techniques In depth breath sessions identifying any unhelpful patterns you may have in your breath, gently leading the breath into the lower dantian & activating the lower dantian Meditation sessions drawing from the Buddhist & Daoist traditions There will be two 1.5 hours of informal lectures each day including Fascia and Five element theory and an overview of qigong. Including history & styles fascial lines of the body Breathing techniques especially the embryonic breath Understanding qi, yin- yang theory & meridian network of the body Cultivating the virtues of the Dao 5 element theory over view 5 element theory - in depth look at the metal element & lung organ for the season of autumn If you have any questions about the practices please email.
Sue: Sue has been practicing and teaching qigong for over many years and teaching five element theory for many more years.
Peter: Peter has his background in Martial Qigong and has been practicing for over 40 years.