SPRING - Five Element Qigong & Yoga Weekend Immersion
Join Sue for the next of a series of five online annual weekend events on
Email peteraskew@evolutionary.yoga to book or WhatsApp

SATURDAY
18th
& SUNDAY. 19th MARCH 2023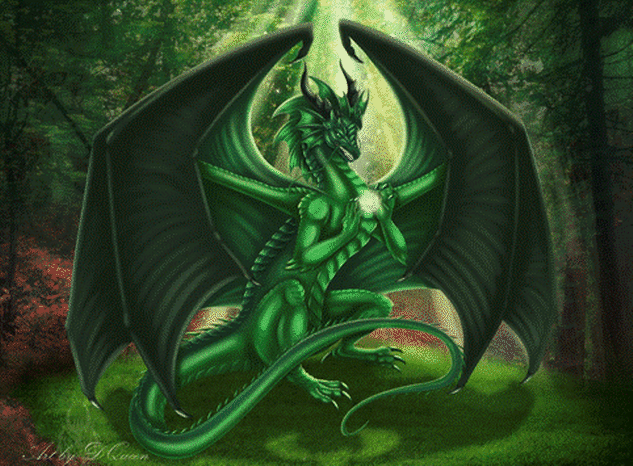 " The
Deep Roots Never Doubt spring will come". Marty Rubin
Welcome to the Spring edition of Yoga Evolution's online 5 Element Retreat. This time We'll explore how harmonising with the element of Wood this season can help us ride those waves of irritation/ anger emotions , move through the stuck 'stuff', and re-awaken our best ever healthy, compassionate, visionary & creative flow!
The dominant energy of spring is the Wood Element. Wood supports growth, creativity, vision and leadership.
Seasonally the rapid change in temperature, light and atmosphere has a profound effect on us biologically and psychologically. By adjusting our lifestyle and attuning our energy to the season through Qigong & Yoga we can make the transition smoothly & enjoy its blessings
This upcoming weekend workshop / Mini retreat will give you the tools you need to gently guide you through the season of Spring & to help you all cope with the exceptional challenges to our physical health & psychological wellbeing that continue face us all right now.
The blessing of Spring is that is supports our ability to grow. Therefore this is an optimal time to release accumulated emotions, forgive old hurts, clear out what we don't need, calm our minds and support our Hun spirit's (the spirit of the Liver which enhances our ability to be kind, compassionate & visionary ). The Qigong forms & Yin Yoga Postures for Spring focus on the Liver & Gallbladder Organs & meridians. We will also learn helpful breathing exercises & other practices to enhance & support the Muscles, Eyes & Inter-connective tissues of the body and cultivate the compassion to manifest our inner potential for the greater good of humanity.
Physically
The Liver is most vulnerable in Spring time but also most receptive. In Chinese Medicine the Liver is the General of the Qi Army . Every vital system and tissue in the body depends on the Liver which governs the free flowing of blood & qi in the body .Qigong exercises for Spring focus on building the Qi in the Liver & Gallbladder, activating the muscles & tendons & strengthening & focusing the eyes the sense door of the liver. Imbalance can create headaches, problems with the eye sight & joints pains.
Emotionally practices
for Spring focus on transforming Stress , Anger & Irritation into Calmness, Kindness and Compassion. Deficient, emotional energy moves towards feeling stuck, repressed & unmotivated however If our internal wood element is excessive, we can become frustrated, jealous, competitive & disregarding of the viewpoints of others . A balanced Wood Element is like a great leader or a noble ancient oak tree with strong, deep roots, imposing yet supple trunk & great protective canopy of emerald green leaves ; full of motivation, adaptability , resilience and compassion . Often emotional imbalance in the Wood Element arises from too much growth without foundation or stuckness, especially at times of when we want to create..
Spiritually,
the season of Spring supports our development & awakens our potential to do great creative things in our lives which are aligned with who we truly are however if we hold on to excessive internal qi we can become attached to status & become distorted by our power so the spirit of the liver disciplines us to practice humility & to be kind & of service.
This transformational weekend will be both action packed & nourishing & in addition to learning lots of really simple but useful practices there will be informal lectures with lots of lifestyle & dietary advice that will help to further enhance your liver health on all levels. We will trace meridian pathways & also learns some useful acupressure points & gain a basic understanding of how we can incorporate the wisdom of five element theory into our everyday lives.
Qigong Practice - In general, the most important qigong exercises for spring are to purge. This is because the dominant organ of spring is the Liver, our largest digestive organ of detoxification. Purging exercises are used to cleanse the body of acquired qi and to release qi stagnation. We commonly acquire qi from toxins in food, medications, air pollution, negative emotions, old emotions, low energy situations & electromagnetic radiation .The routine focuses on cleansing the Liver and Gall Bladder organs using three of the most powerful methods of detoxification: twists, breathe and the Six Healing Sounds. We will also tonify the liver to nourish it & its corresponding tissues: the joints, ligaments, tendons and fascia & enhance the smooth flow of qi through the meridians. To do this we will incorporate spiralling & Taijichuan coiling movements that are simple, gentle yet profoundly energising. Finally we will use circulation qigong exercises to irrigate the meridian pathways, nourish the tissues, energise organs, recycle energy, build internal power, strength and embody the spirit animal of spring, the dragon. The dragon represents transformation, a powerful force that uses spirals to refine and direct energy flow. The routine focuses on the liver and spinal cord to awaken our inner dragon and "set the dragon free", ultimately cultivating the life giving virtues of self love and compassion.
Yin Yoga Practice - Here we will focus on long held postures such as banana, tie the shoe lace & pigeon which stretch, unclog & harmonise the meridian pathways of the liver & gall bladder we will also hold & buzz points on the pathways which help manage conditions such as headaches & insomnia. We will also spend time breathing into the lower dantian to keep us centred & grounded.
9.30 - 11.00 Morning Qigong
11.30 - 12.30 5 Element theory lecture
1.00 - 3.00 - Lunch, rest & question time
3.00 - 5.00 - Kindness Meditation & yin yoga
9.30 - 11.00 Morning Qigong
11.30 - 12.30 - 5 Element theory lecture
12.30 - 1.00 pm - Embrace the Tree Practice
1.00 - 3.00 - Lunch & rest & question time
3.00 - 5.00 - Liver optimisation, Empowerment affirmations & yin yoga
Venue - at home via Zoom
Cost - £85 per weekend per household ***** The attendance will be capped off at 20 participants so that we can all share the same screen. Payment is Via bank transfer in the UK or Europe or paypal if you are outside these area's
Dress Code - loose comfortable Green (if you have it) clothing** In the season of Spring green assists in the purifying & strengthening of the Liver & Gallbladder organs.
Whats Included - 10 hours of practice, 2 hours of lectures, chance to ask any questions you may have & an e- booklet & video outlining the main practices